The 2022 Subaru Love Promise Customer and Community Commitment Award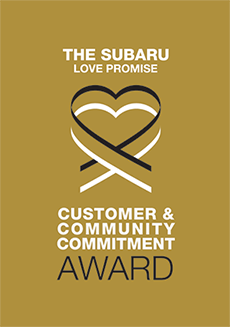 We've been nationally recognized for our dedication to our customers, our community, and the Subaru Love Promise.
We're honored to receive the 2022 Subaru Love Promise Customer and Community Commitment Award. This award nationally recognizes elite Subaru retailers who provide an exceptional customer experience at every interaction with Subaru. These retailers have also demonstrated an outstanding commitment to supporting passions and causes in their local communities in important areas such as the environment, community, health, education, and pets.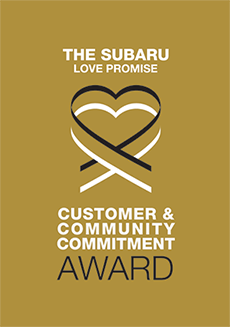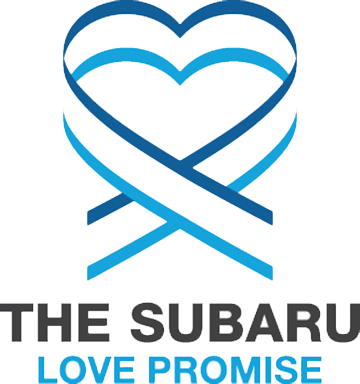 What is the Subaru Love Promise?
Subaru and our retailers believe in making the world a better place and the Subaru Love Promise is our vision of respecting all people. This is our commitment to show love and respect to our customers and to work to make a positive impact in the world.
How is Troncalli Subaru dedicated locally to the Love Promise?
Our Love Promise can be seen in our on-going partnerships with local charities and non-profits. We're grateful for the opportunity, not only to be a part of our community, but to serve it as well.
Humane Society of Forsyth County, Furkids Animal Rescue & Shelters
Little Mill Middle School
Children's Healthcare of Atlanta
Love Promise Stories from Troncalli Subaru
Subaru and Troncalli Subaru believe in making a positive impact on the communities in which we live and work. We uphold that belief through our Love Promise Community Commitment. Every month, we select inspiring stories from customers and partners from around our area who strive to support our collective commitment and feature them here
Bonded Pair of Senior Canines Find Their Forever Home - Karlene R
For the month of October, The Humane Society of Forsyth County partnered with our local Troncalli Subaru retailer to promote and encourage dog and cat adoptions. During this month, we adopted 39 dogs and cats out of the shelter and into wonderful, loving homes. One special adoption included a bonded pair of senior dogs, named Sancho and Nova, who were surrendered to our facility by their previous owner. With the help of Troncalli Subaru, we were able to place them in a perfect and loving forever family after their world was turned upside down. Sancho is an 8.5-year-old brown and black Havanese Mix, and his brother Nova, is an 8-year-old all-white Miniature Poodle/Maltese Mix. Sancho and Nova were surrendered by their owner to the Humane Society of Forsyth County as a scared, helpless bonded pair. Their owner was undergoing a nasty divorce and couldn't accommodate them with her current lifestyle change. Both dogs were perfect little angels who had remarkable manners and sweet dispositions; they both just simply wanted to lounge in someone's lap all day and absorb all the unconditional love they possibly could obtain. Since we didn't want to stress out or traumatize them by keeping them in a shelter environment, we placed Sancho and Nova in a foster home. It took both dogs some time to decompress from the shock of their surrender, so they were not made available right away until they settled. Being placed in a foster home helped both Sancho and Nova tremendously, so they could acclimate better in a home setting that was more familiar and relaxed to them. Once they were both made available for adoption, we made sure to let potential adopters know that they were a bonded pair who have been together for 8 years, so they must be adopted together. Countless applications began flooding in for the sweet pair. The first potential adopter was a middle-aged lady who was looking for a playful and older canine companion to keep her and her Miniature Poodle Mix company. The lady immediately fell in love with the bonded pair and their sweet, playful personalities. The potential adopter's Miniature Poodle was even excited and delighted to play with both Sancho and Nova too! She knew that there was no way she could separate these bonded brothers and was more than ecstatic to adopt both and give them a permanent, loving home and family. With the help of Troncalli Subaru, we were able to find Sancho and Nova their perfect home after their life had drastically changed. Despite all the sorrow, shock, and trauma from their surrender, Sancho and Nova persevered and adjusted to a new way of life with a new owner that loves them with all her heart and soul. Troncalli Subaru's continued support and love for animals has assisted us in adopting nearly 40 animals to wonderful homes in the month of October alone. Sancho and Nova's story is special and heartwarming, and we wish all animals this experience in finding a forever place in this world with someone who loves them completely and infinitely.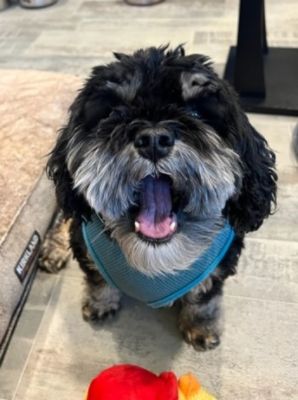 ---
Subaru Loves To Care - Hall F
This morning, I came in for a service appointment at Troncalli Subaru. Per usual, I wandered up to the sales building. I like to say hi to my friends. I am on my 18th Subaru so pretty much, everyone knows me well. Once again, they are in the middle of helping yet another organization. This time, it is for the Leukemia & Lymphoma Society. There are so many reasons why I choose to drive a Subaru. This is just one of them. They give, they care, and they work hard to make a positive difference. The world needs more businesses to follow suit. Thank you Troncalli Subaru for all you do for our community. A special thank you to Michael Barlow and Alex Avrutsky for making events like this happen and for taking time out to pose for a picture. Our community is better because of people like you and businesses like Troncalli Subaru. Respectfully yours, Hall F.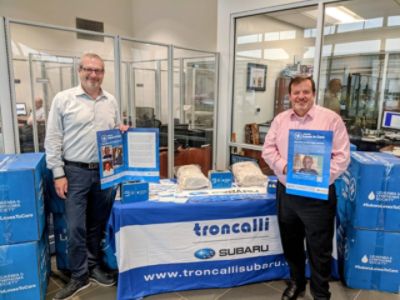 ---
My Second Subaru! - Jamie C
I have been told that once you join the Subaru Family, you never leave. Well, I believe this. I am now on my second Subaru and as far as vehicles go, I have no desire to ever own anything other than a Subaru. Also, I will only do business with the wonderful folks at Troncalli Subaru. The sales people and finance team are the best there is. I had the pleasure of meeting Mr. Michael Barlow, who is the General Manager. It is obvious that customer care and satisfaction are his number one priority. Thank you Troncalli Subaru. You have a fan, and family member, for life. Sincerely, James C.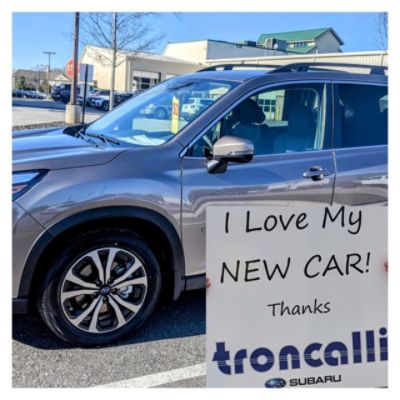 ---
Subaru Supports Local Children & Families in a PETacular Way - Kelsey H
In Region 2, which includes Forsyth, Dawson, Hall, Lumpkin, and 10 other northeast Georgia counties, there are nearly 900 children in the foster care system and many more with DFCS involvement, as well as children who have been placed in adoptive homes. Children from hard places, who have experienced abuse, neglect, or others forms of household dysfunction, like domestic violence, parental incarceration, parental substance abuse, parental mental illness, or divorce, face unique challenges and are at greater risk of experiencing a variety of negative outcomes, including chronic disease, behavioral difficulties, poor school performance, substance abuse, unemployment, mental health struggles, and suicidality, as well as an increased likelihood of having children with similar struggles. Because the brains, bodies, biology, beliefs, and, subsequently, behavior of children who have endured Adverse Childhood Experiences (ACEs) develop differently, traditional therapeutic modalities are largely unsuccessful at bringing hope and healing to this population. Unfortunately, attachment-based, trauma-informed care is not readily available. Providers are limited. Waiting lists are long. Services are costly. The Way Home exists to support children in foster care, and the families who love them, through resources, relationships, and support services. We strive to provide high-quality, effective care at little to no cost to the families that we serve and we couldn't do it without the generous support of our incredible community partners, like Troncalli Subaru. Troncalli Subaru is a proud sponsor of The Way Home's Furry Friend initiative, providing the resources necessary to recruit and train dogs like Nico, Dash, and Finn, who provide in-home post-adoptive services, participate in individual, family, and group counseling, and support families in establishing connection, felt-safety, and regulation skills. Through the avenue of Animal-Assisted Therapy, these precious pets aid children in coping with stress and anxiety, improving self-esteem, reducing isolation, experiencing social connection, developing a therapeutic rapport, establishing a greater sense of safety, and increasing overall well-being, physically, emotionally, and mentally. Thank you, Troncalli Subaru, for supporting vulnerable children and families in our community in such a unique, important, and furry way! The ripple effects of your generosity will impact and influence generations to come.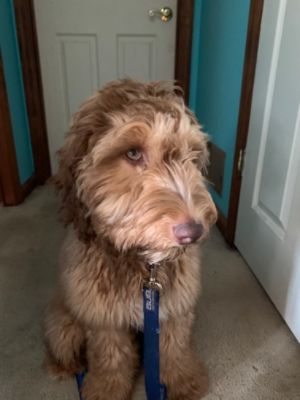 ---
Above & Beyond - Julie and Denny A
Amy, We can't thank you enough for helping us with the purchase of a new car. We love our new Outback and look forward to many adventures. Also, thanks for going above and beyond. You're the best. In Gratitude, Julie and Denny A.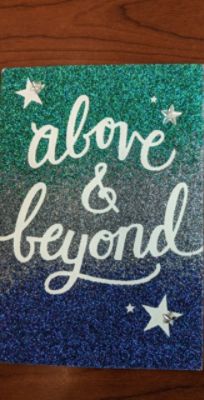 ---
Just A Note - Karen and Steve S
Dear Greg, Thank you for working with us to get our new Outback. We appreciate your hard work. Be Blessed, Karen and Steve
---
A Heart-Felt Thank You - Mary Beth S
Dear Mr. Barlow, Please receive my heart-felt thank you for having the finest Service Department in existence! Kudos to Mike, Frank, and Regina in Service. Also, your Parts Manager has helped me several times, and because your service department has no equal, I decided to buy my next car at Troncalli Subaru. Today I met with Bruce in Sales and we looked at a 2021 Crosstrek. It is harder and harder to find anyone in service to the public who cares, or has a work ethic, or exemplifies "service and excellence," let alone going the extra mile. Your team gets an A+ in each area! Please care for your excellent staff well and commend them often. They deservie it! Well done, Mr. Barlow! Mary Beth S.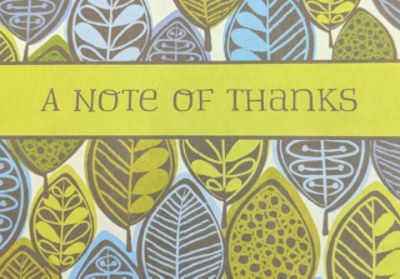 ---
"We Love Troncalli Subaru" - Natalie C
It is hard to imagine life without Troncalli Subaru in it. Our day-to-day lives revolve around the safety, comfort, and reliability of our Outback. It takes us to work, our children to school, and on our off time, it takes all of us, and our most spoiled child Hunter, to our happy places! Hunter is pretty convinced that we purchased this Outback just for him. He thinks that the back cargo space is his personal hotel suite on wheels! When we pack up for a fun time away from the stresses of life, he is the first one to jump in the car. He has his large fluffy car bed, a box of toys, and some treats, all set up and waiting for him. Luggage in the back? Oh no, that is what the roof is for. Hunter likes to sprawl out and travel in pure luxury. What Hunter wants, Hunter gets! This brings us to why we only do business with Troncalli Subaru in Cumming Georgia. Hunter loves going there! Frankly, so do we. They are like family to us. We have gotten quite used to having a stress-free car buying experience. It is so nice to walk into a dealership and trust everyone you are working with. We never have to second guess ourselves. The Sales Staff is incredible, as is the Finance Department. Also, we would not bring our vehicles anywhere else to be serviced. The Service Department at Troncalli Subaru is second to none! So thank you to everyone one at Troncalli Subaru. Our family loves you, especially Hunter. Sincerely, Hunter C. and Family
---
Thank You Amy, Dustin, Fernando, & Luther! - Vanessa R
Your kindness makes such a difference in my life. When the offer came that you would personally deliver my beautiful 2022 Subaru Forester Sport to me, I swear my blood sugar bottomed. Thank you for all you have done. You guys are great! Vanessa R.
---
Thank You Greg P.! - Carol and Sandy S
Hi Greg: Thank you very much for helping to make our new car buying experience such a pleasant one. We wish you many future successes. We look forward to happy travels in our beautiful new vehicle. P.S. Happy Birthday! Carol & Sandy S.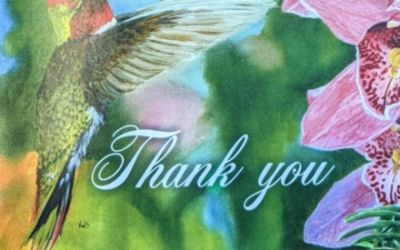 ---